5 New Orleans Recipes - A Wonderful Treat!
---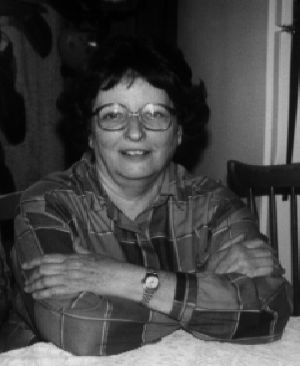 Rosemary Bonura "RoRo" was born in 1921 and had lived in New Orleans her whole life, until hurricane Katrina. She and my grandfather Joseph Bonura were forced to evacuate to Louisville, KY, where she was loved and adored by my Uncle and Aunt and their family and of course, by my grandfather.
Very sadly, she passed away on February 26th, 2006.
I will miss her more than anyone can know.
---
RoRo was a wife, mother, grandmother, great grandmother and a wonderful cook! She also gave us 8 cute little stories of her life in New Orleans.

FUN TO READ and EASY TO FOLLOW INSTRUCTIONS
- You will use these recipes over and over for years!

Your friends will love your scrumptious offerings and BEG for more!

Five Delicious New Orleans Recipes

Shrimp Creole
Crawfish Etouffee
Shrimp, Okra & File' Gumbo (also called Seafood Gumbo)
Red Beans & Rice
Bread Pudding

These recipes are fantastic, and I should know because I've eaten them all of my life! ... Connie Z. - granddaughter

Mail $3.00 with Self Addressed Stamped Envelope to:
(Standard #10 legal size envelope with 41 cent stamp - United States only at this time, sorry)
Proceeds will go to my grandfather Joe.

Connie Zimmermann
P.O. Box 641203
Kenner, LA 70064-1203
Attn: RoRo's Recipes

PLEASE ALLOW 4 WEEKS FOR DELIVERY
(offer subject to change without notice)